Regular price
Sale price
$49.99 USD
Unit price
per
Sale
Sold out
Frame:
Gloss Black TR90 
Size Small / Medium (Click this link for our Sizing Guide)
- Our Frames are constructed of TR90, a Swiss Technology Thermoplastic.
- TR90 Frames are known to be incredibly durable, flexible, and lightweight.
- Glasses made with TR90 are extremely comfortable because they can bend under pressure and contour to the face.
- Unisex Frame with Contemporary Styling
- Fits Over Your Prescription GlassesLenses:
M-Nine MIT (Melanin Infusion Technology) High Definition Lenses
- Near Clear Polycarbonate
- Scratch Resistant
Includes:
- Microfiber bag for storage which doubles as a cleaning cloth
- Lanyard that integrates into temple ends
Designed to protect your eyes from harmful blue light emitted from E-Devices (Computers, Tablets, Smartphones, TV's, LED's)
Our High Definition, near clear lenses, offer everyday protection against damaging blue light.
Blue light (HEV Light) is the most damaging part of the light spectrum & can reach deeper into the eye than UV (ultraviolet) light. Emerging research has linked Blue Light to long-term vision issues, Macular Degeneration, Cataracts, Retina Damage, and even blindness. Light emitted from LED lighting & electronic devices (smart phones, tablets, TV's computers) are "short wavelength enriched", meaning they have a higher concentration of Blue light.
ESP High- Definition Lenses have been designed to filter the harmful portions of blue light, while significantly reducing glare & enhancing contrast.
Unlike other blue light and glare reducing coatings, Melanin is molded / infused within the lens so there is no need to worry about a coating that will scratch or fade away.
Additional Features & Benefits of High-Definition Lenses
:
- Sharpens Vision
- Enhances Contrast
- High Definition Clarity
- Blocks 99% of Glare
- Blocks 100% of UVA, UVB, UVC
- Reduces the risk of Cataracts & Macular Degeneration
- Reduced Eye Strain & Eye Fatigue
- Rejuventates the eye by allowing more IR light to enter the Retina
- Efficiently protects the eye from harmful portions of the light spectrum
Symptoms Commonly Associated with overexposure to Electronic Devices / Blue Light:
- Eye Strain
- Dry Eyes
- Blurred Vision
- Headache
- Neck, Shoulder, & Back pain
Share
View full details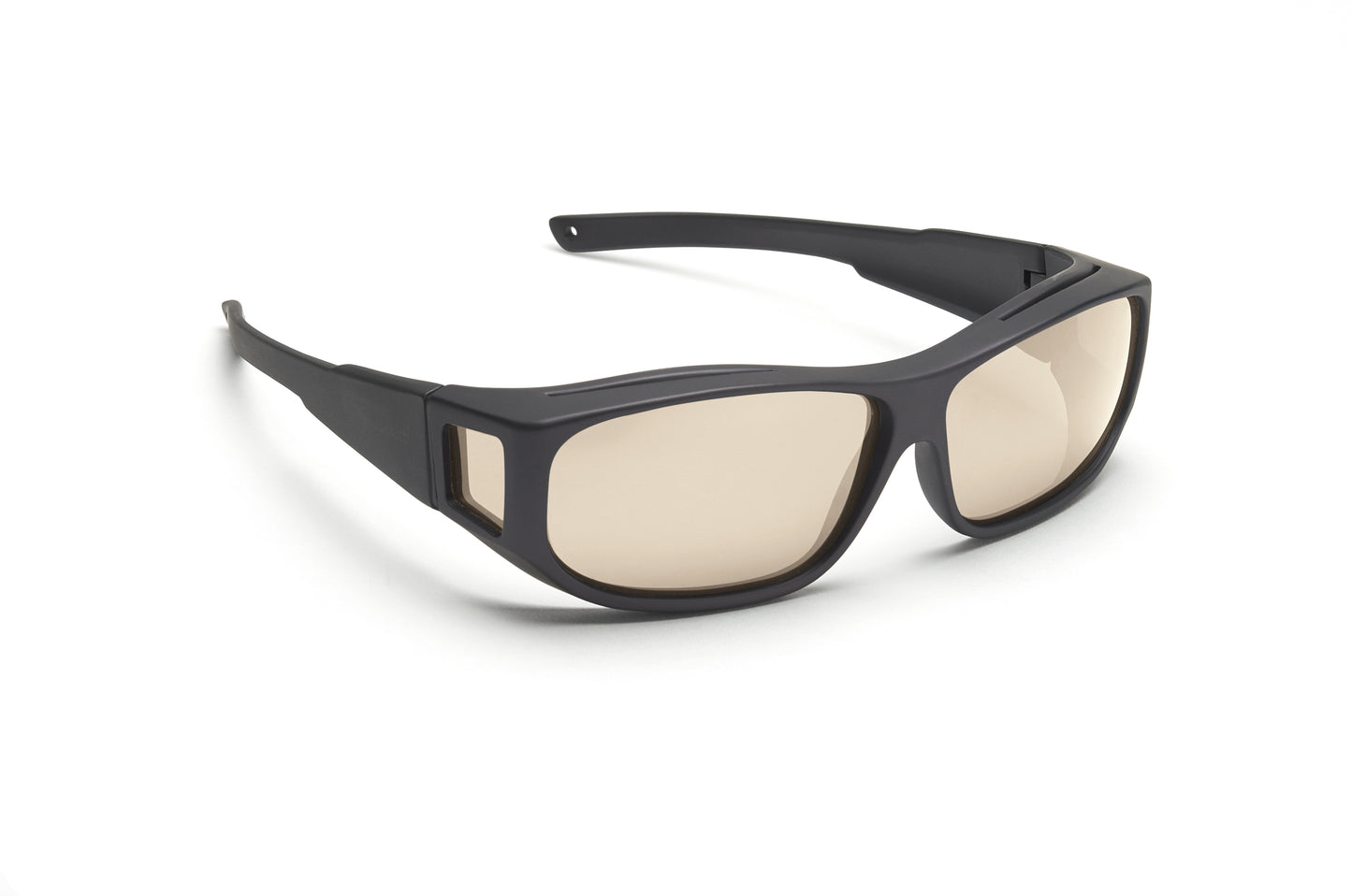 Secure Shipping

All shipments are protected with insurance equal or exceeding the value of the product(s). Prompt delivery is our top priority.

Returns & Exchanges

Please contact our customer service team within 10 days of receipt of delivery for any issues with your order.